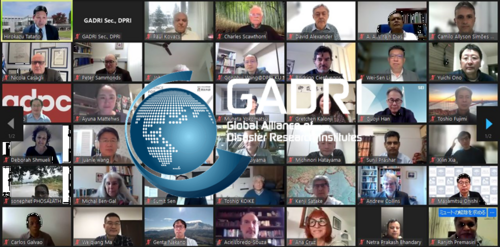 The 4th Open Discussion Forum of GADRI under the theme of "Achieving the Objectives of the Charter of GADRI was held virtually on 15th March 2022 from 21:00 to 23:00 JST.
A total of 72 participants from 30 economies joined the discussion.
The programme was opened by Prof. Paul Kovacs, Chair, Board of Directors of GADRI; and Prof. Hirokazu Tatano, Secretary-General, GADRI.
Click to view the full report.
Click here for the programme.
[ 25 March 2022 ]