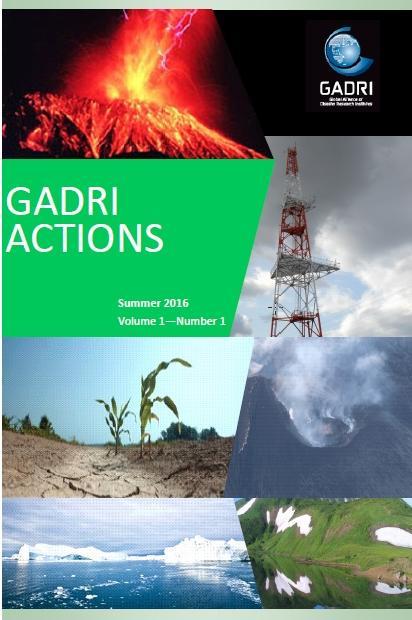 GADRI is pleased to announce the publication of its first newsletter "GADRI ACTIONS". The first issue features news about the GADRI and the Board of Directors, special messages, articles on 2016 Taiwan and Kumamoto earthquakes and other activities. We hope you will find the information useful.
Should you wish to contribute to any news/articles/announcements, please do not hesitate to contact us:
secretariat-gadri@dpri.kyoto-u.ac.jp - attention Ms. Wilma James.