Congratulatory Message from Prof. Kaoru Takara, Programme Adviser, GADRI
Dear GADRI Members,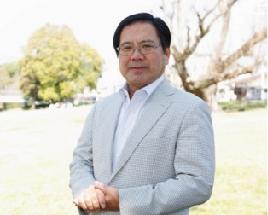 I wish to congratulate Prof. Andrew Collins, Chair, GADRI Board of Directors, GADRI members and the Secretariat for resonantly moving forward in implementing GADRI activities.
The date to hold the First meeting of the GADRI Board of Directors could not have timed more perfectly than 22 March 2016 as GADRI completed one year since it was approved by the Second Global Summit of Research Institutes for Disaster Risk Reduction held at Disaster Prevention Research Institute (DPRI), Kyoto University, Japan in March 2015. It was a historical occasion as this year 2016, DPRI, Kyoto University celebrates the anniversary of 65 Years since its inception in 1951, and the Natural Disaster Research Council celebrates 15 years since it was established in 2001 by DPRI, Kyoto University as a network of Japanese academicians.
As GADRI pursues its goals to support the implementation of the Sendai Framework for Disaster Risk Reduction 2015-2030 (SFDRR) and the work of the Scientific and Technical Advisory Group of the United Nations Office for Disaster Risk Reduction (UNISDR), I wish to give our assurance to assist GADRI achieve even higher heights in the years to come and to share the knowledge and experiences across borders.
Thank you very much for your continued cooperation.

Dr. Kaoru Takara
Professor and Director Disaster Prevention Research Institute (DPRI), Kyoto University